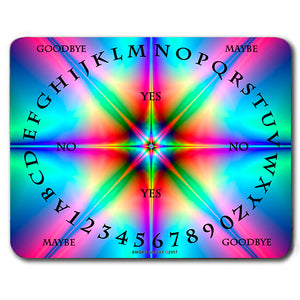 "Pink and Blue Radiating Star" Pendulum art is an original Kathryn Rutherford graphic art design dye sublimation printed on 8"x 10.3" x .125" high gloss hardboard.  
Perfect for Reiki, Dowsing, and Divination Readings.  Working with these communication Pendulum Boards is a powerful way to access your inner truth.  
Have a question?  Just ask this original fine art Pendulum Board.